Last week I saw an astonishing 160+ new service launches. There were so many updates that we decided to publish a weekly roundup again. This continues the same innovative pace of the previous week as we are getting closer to AWS re:Invent 2023.
Our News Blog team is also finalizing new blog posts for re:Invent to introduce awesome launches with service teams for your reading pleasure. Jeff Barr shared The Road to AWS re:Invent 2023 to explain our blogging journey and process. Please stay tuned in the next week!
Last week's launches
Here are some of the launches that caught my attention last week:
Amazon EC2 DL2q instances – New DL2q instances are powered by Qualcomm AI 100 Standard accelerators and are the first to feature Qualcomm's AI technology in the public cloud. With eight Qualcomm AI 100 Standard accelerators and 128 GiB of total accelerator memory, you can run popular generative artificial intelligence (AI) applications and extend to edge devices across smartphones, autonomous driving, personal compute, and extended reality headsets to develop and validate these AI workloads before deploying.
PartyRock for Amazon Bedrock – We introduced PartyRock, a fun and intuitive hands-on, generative AI app-building playground powered by Amazon Bedrock. You can experiment, learn all about prompt engineering, build mini-apps, and share them with your friends—all without writing any code or creating an AWS account.
You also can now access the Meta Llama 2 Chat 13B foundation model and Cohere Command Light, Embed English, and multilingual models for Amazon Bedrock.
AWS Amplify celebrates its sixth birthday – We announced six new launches; a new documentation site, support for Next.js 14 with our hosting and JavaScript library, added custom token providers and an automatic React Native social sign-in update to Amplify Auth, new ChangePassword and DeleteUser account settings components, and updated all Amplify UI packages to use new Amplify JavaScript v6. You can also use wildcard subdomains when using a custom domain with your Amplify application deployed to AWS Amplify Hosting.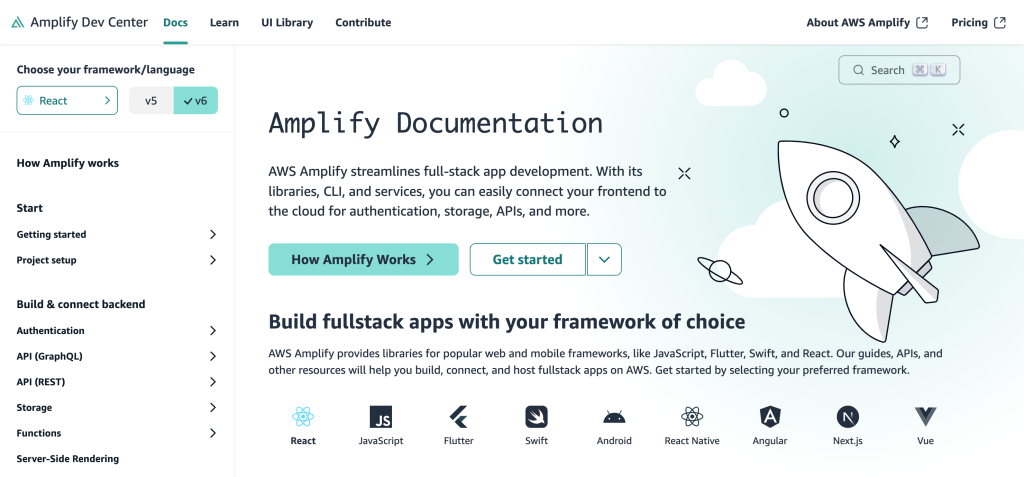 Also check out other News Blog posts about major launches published in the past week:
Other AWS service launches
Here are some other bundled feature launches per AWS service:
Amazon Athena – You can use a new cost-based optimizer (CBO) to enhance query performance based on table and column statistics, collected by AWS Glue Data Catalog and Athena JDBC 3.x driver, a new alternative that supports almost all authentication plugins. You can also use Amazon EMR Studio to develop and run interactive queries on Amazon Athena.
Amazon CloudWatch – You can use a new CloudWatch metric called EBS Stalled I/O Check to monitor the health of your Amazon EBS volumes, the regular expression for Amazon CloudWatch Logs Live Tail filter pattern syntax to search and match relevant log events, observability of SAP Sybase ASE database in CloudWatch Application Insights, and up to two stats commands in a Log Insights query to perform aggregations on the results.
Amazon CodeCatalyst – You can connect to a Amazon Virtual Private Cloud (Amazon VPC) from CodeCatalyst Workflows, provision infrastructure using Terraform within CodeCatalyst Workflows, access CodeCatalyst with your workforce identities configured in IAM Identity Center, and create teams made up of members of the CodeCatalyst space.
Amazon Connect – You can use a pre-built queue performance dashboard and Contact Lens conversational analytics dashboard to view and compare real-time and historical aggregated queue performance. You can use quick responses for chats, previously written formats such as typing in '/#greet' to insert a personalized response, and scanning attachments to detect malware or other unwanted content.
AWS Glue – AWS Glue for Apache Spark added new six database connectors: Teradata, SAP HANA, Azure SQL, Azure Cosmos DB, Vertica, and MongoDB, as well as the native connectivity to Amazon OpenSearch Service.
AWS Lambda – You can see single pane view of metrics, logs, and traces in the AWS Lambda console and advanced logging controls to natively capture logs in JSON structured format. You can view the SAM template on the Lambda console and export the function's configuration to AWS Application Composer. AWS Lambda also supports Java 21 and NodeJS 20 versions built on the new Amazon Linux 2023 runtime.
AWS Local Zones in Dallas – You can enable the new Local Zone in Dallas, Texas, us-east-1-dfw-2a, with Amazon EC2 C6i, M6i, R6i, C6gn, and M6g instances and Amazon EBS volume types gp2, gp3, io1, sc1, and st1. You can also access Amazon ECS, Amazon EKS, Application Load Balancer, and AWS Direct Connect in this new Local Zone to support a broad set of workloads at the edge.
Amazon Managed Streaming for Apache Kafka (Amazon MSK) – You can standardize access control to Kafka resources using AWS Identity and Access Management (IAM) and build Kafka clients for Amazon MSK Serverless written in all programming languages. These are open source client helper libraries and code samples for popular languages, including Java, Python, Go, and JavaScript. Also, Amazon MSK now supports an enhanced version of Apache Kafka 3.6.0 that offers generally available Tiered Storage and automatically sends you storage capacity alerts when you are at risk of exhausting your storage.
Amazon OpenSearch Service Ingestion – You can migrate your data from Elasticsearch version 7.x clusters to the latest versions of Amazon OpenSearch Service and use persistent buffering to protect the durability of incoming data.
Amazon RDS –Amazon RDS for MySQL now supports creating active-active clusters using the Group Replication plugin, upgrading MySQL 5.7 snapshots to MySQL 8.0, and Innovation Release version of MySQL 8.1.
Amazon RDS Custom for SQL Server extends point-in-time recovery support for up to 1,000 databases, supports Service Master Key Retention to use transparent data encryption (TDE), table- and column-level encryption, DBMail and linked servers, and use SQL Server Developer edition with the bring your own media (BYOM).
Additionally, Amazon RDS Multi-AZ deployments with two readable standbys now supports minor version upgrades and system maintenance updates with typically less than one second of downtime when using Amazon RDS Proxy.
AWS Partner Central – You can use an improved user experience in AWS Partner Central to build and promote your offerings and the new Investments tab in the Partner Analytics Dashboard to gain actionable insights. You can now link accounts and associated users between Partner Central and AWS Marketplace and use an enhanced co-sell experience with APN Customer Engagements (ACE) manager.
Amazon QuickSight – You can programmatically manage user access and custom permissions support for roles to restrict QuickSight functionality to the QuickSight account for IAM Identity Center and Active Directory using APIs. You can also use shared restricted folders, a Contributor role and support for data source asset types in folders and the Custom Week Start feature, an addition designed to enhance the data analysis experience for customers across diverse industries and social contexts.
AWS Trusted Advisor – You can use new APIs to programmatically access Trusted Advisor best practices checks, recommendations, and prioritized recommendations and 37 new Amazon RDS checks that provide best practices guidance by analyzing DB instance configuration, usage, and performance data.
There's a lot more launch news that I haven't covered. See AWS What's New for more details.
See you virtually in AWS re:Invent


Next week we'll hear the latest from AWS, learn from experts, and connect with the global cloud community in Las Vegas. If you come, check out the agenda, session catalog, and attendee guides before your departure.
If you're not able to attend re:Invent in person this year, we're offering the option to livestream our Keynotes and Innovation Talks. With the registration for online pass, you will have access to on-demand keynote, Innovation Talks, and selected breakout sessions after the event.
– Channy
from AWS News Blog https://aws.amazon.com/blogs/aws/aws-weekly-roundup-ec2-dl2q-instances-partyrock-amplifys-6th-birthday-and-more-november-20-2023/