Flowers are blooming, the weather's getting warmer, the days are a little longer — which means it's also time for spring cleaning. Over the coming weeks, we're starting to roll out some updates to Google Photos to make it even easier to sort through your albums, import photos and videos you have saved somewhere else, see your shared content and find screenshots. Let the decluttering begin!
A more sortable library tab
The best part of spring cleaning is knowing where everything is and being able to find it just like that. If you're anything like me, you probably have a bunch of favorites, albums, shared albums and (if you're on Android) on-device folders in your library tab of the Photos app. To make it easier to find what you're looking for, we're updating the layout to show a grid (or list) that you can quickly filter by type (albums, shared albums, favorites, on-device folders) and then sort.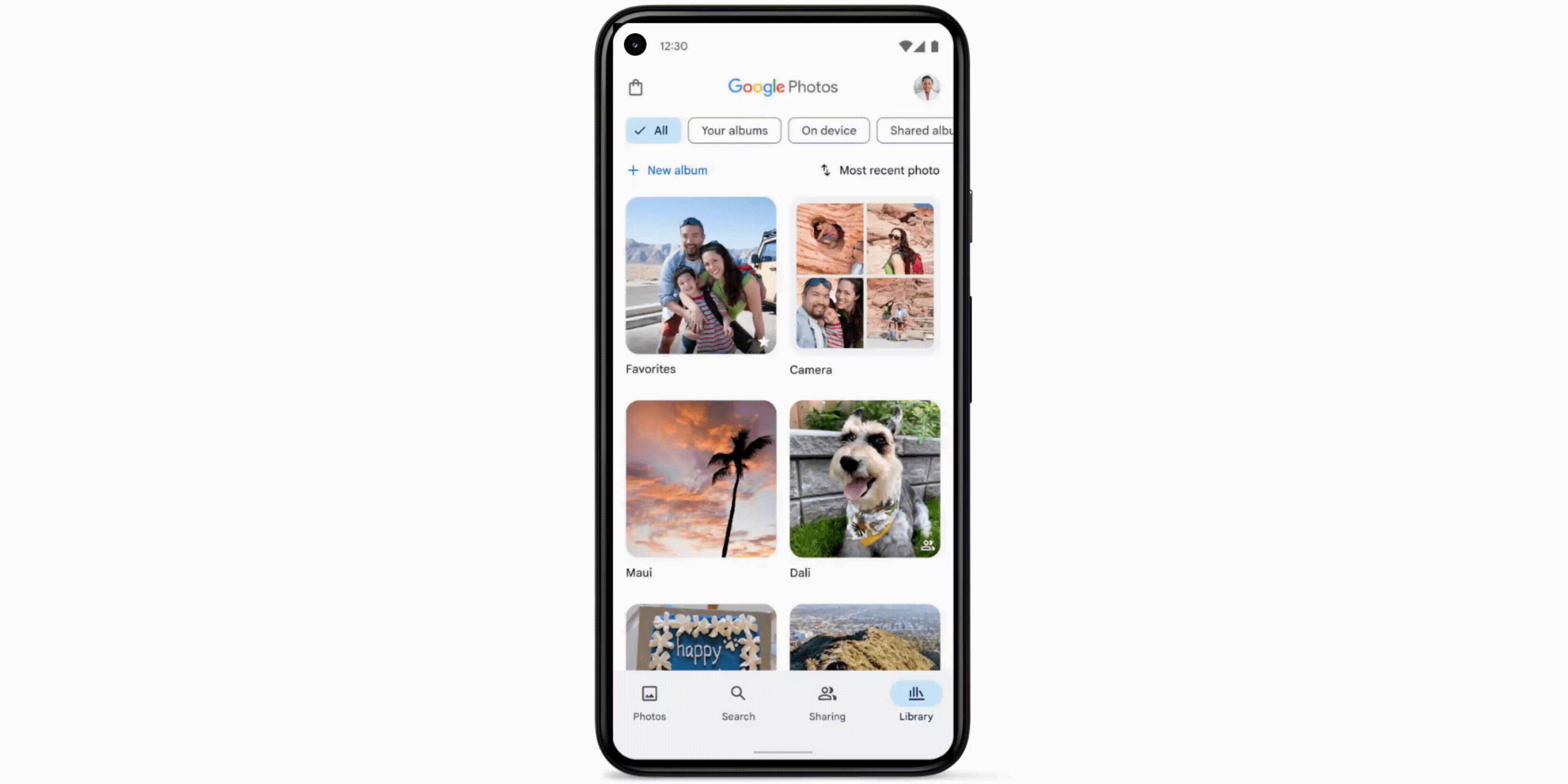 And we can help you organize photos and albums that aren't on Google Photos. You know, the real-life photo album in the back of your closet or the photos you forgot to upload off your digital camera. Below the album grid we're also adding a new "import photos" section alongside Locked Folder, utilities, archive and trash to help you easily copy photos from other services, digitize photos (or videos and film) or move photos from a camera. With all your photos and videos together in Google Photos, you can find and sort with ease, relive them in new ways with Memories, share them with family and friends, give them new life by editing them, turn them into photo books and much more.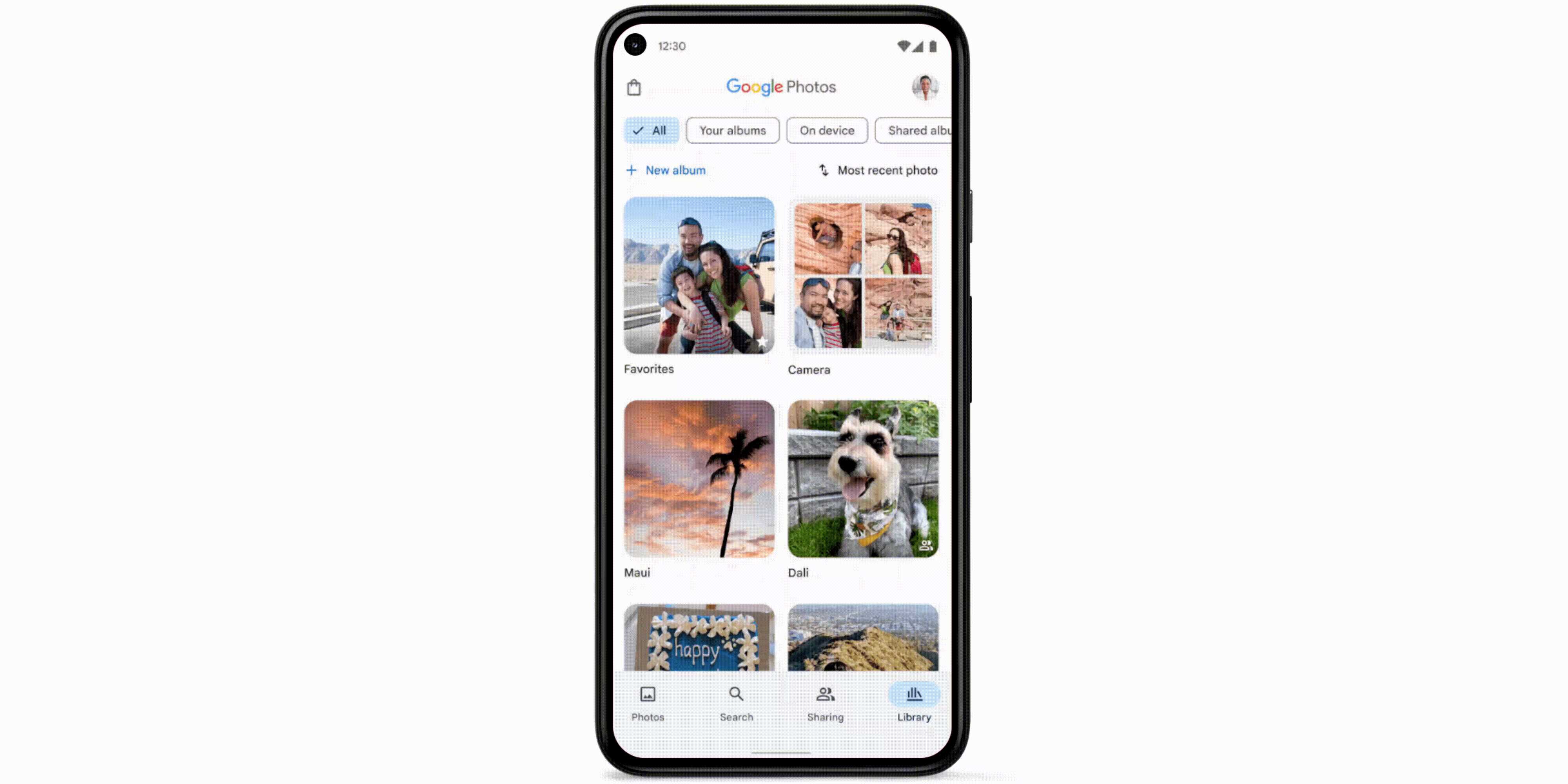 A tidier sharing tab
When everything has its own spot, it's easier to find what you need. We're taking that idea and applying it to the sharing tab: We created sections for partner sharing, shared albums and conversations. With more defined sections, it's easier to find, view and manage your shared photos and videos, and stay up to date so you never miss the latest snap. These updates to the sharing tab will begin rolling out on Android this week, and are coming soon to iOS.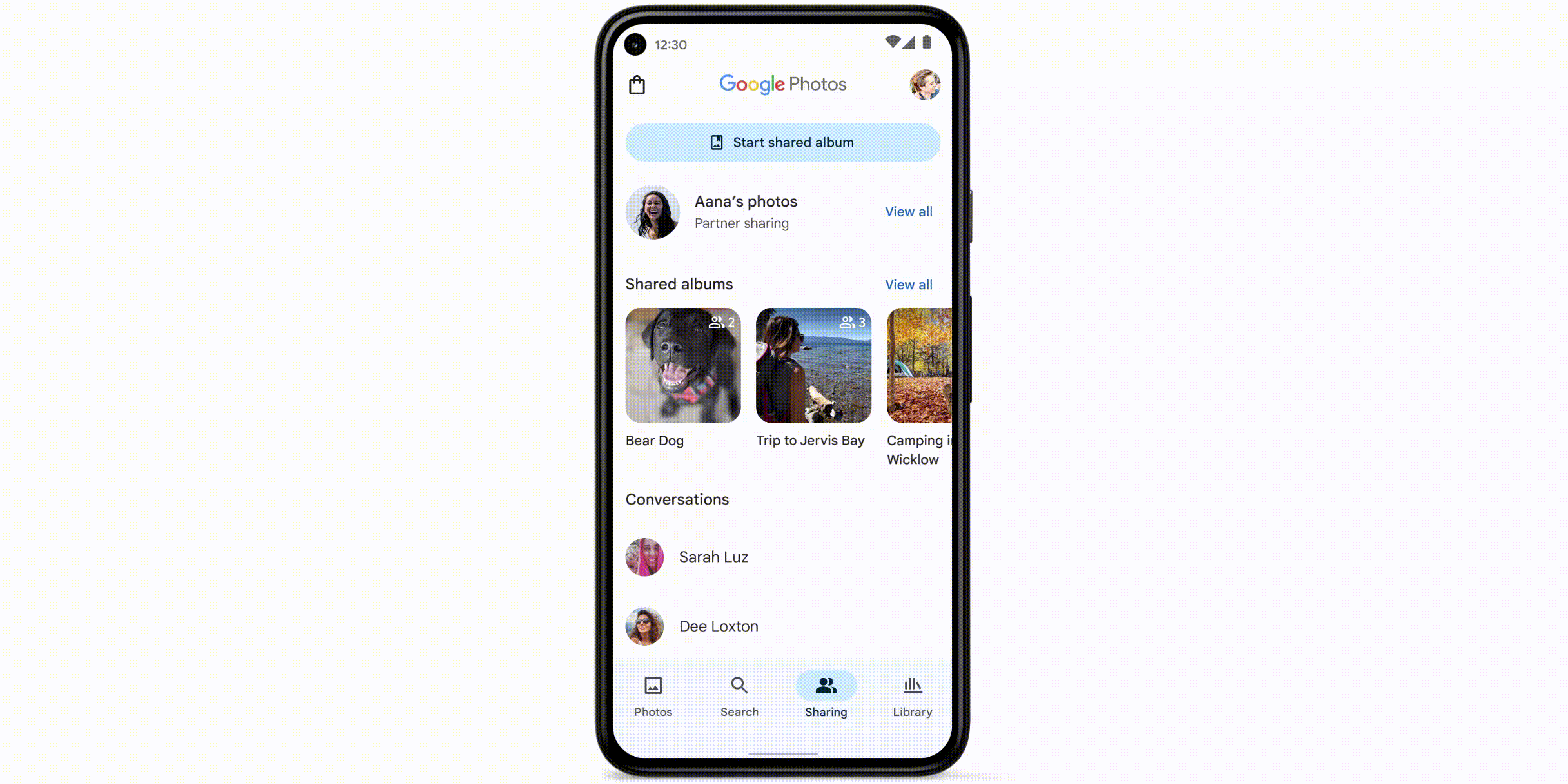 Do more with your screenshots
If you're using a Pixel or another Android device where your screenshots are saved to their own device folder, you can keep your gallery tidy by not backing that folder up. This keeps your screenshots separate from all your other memories, but if you don't do something with a screenshot right away, you might forget you saved it in the first place (I know I do). To make finding your most recent screenshots a cinch if you choose not to back them up, we'll soon be adding a shortcut that will appear at the top of your main photo grid to take you right to them.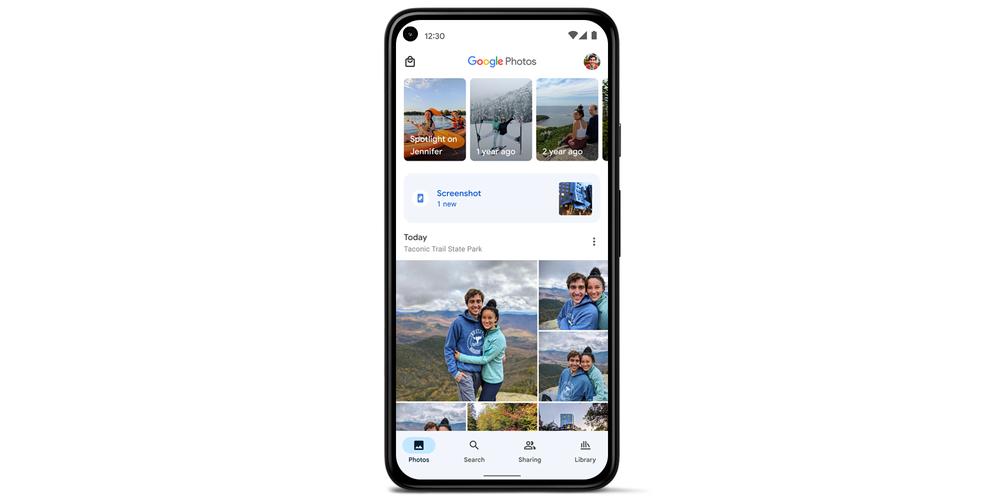 Also coming soon on Android, you'll see a carousel of contextual suggestions to copy text, crop, search using Google Lens and more when viewing a screenshot. These suggestions help you quickly take action on your screenshots in just a tap.
One of my favorite parts of Google Photos is that it takes the work out of managing, finding, reliving, editing and sharing my photos and videos — and all these updates make that a little bit easier.
from Google Photos https://blog.google/products/photos/get-organized-google-photos-spring-cleaning/