This post is part of our Week in Review series. Check back each week for a quick roundup of interesting news and announcements from AWS!
Here we are with another roundup of the most significant AWS launches from the previous week. Among the news, we have a new deployment option for Amazon FSx for NetApp ONTAP, performance and scaling improvements done in AWS Fargate, and an update on the AWS AI & ML Scholarship program.
Last Week's Launches
Here are some launches that caught my attention last week:
Amazon FSx for NetApp ONTAP introduces a single Availability Zone (AZ) deployment option – Amazon FSx for NetApp ONTAP allows you to launch and run fully managed ONTAP file systems in the cloud. With the new single-AZ deployment option, you can now implement use cases that need storage replicated within an Availability Zone but do not require resiliency across AZs. This could be use cases such as development and test workloads or storing secondary copies of data already stored on-premises or in other AWS Regions. Check out Jeff's launch blog post to learn more.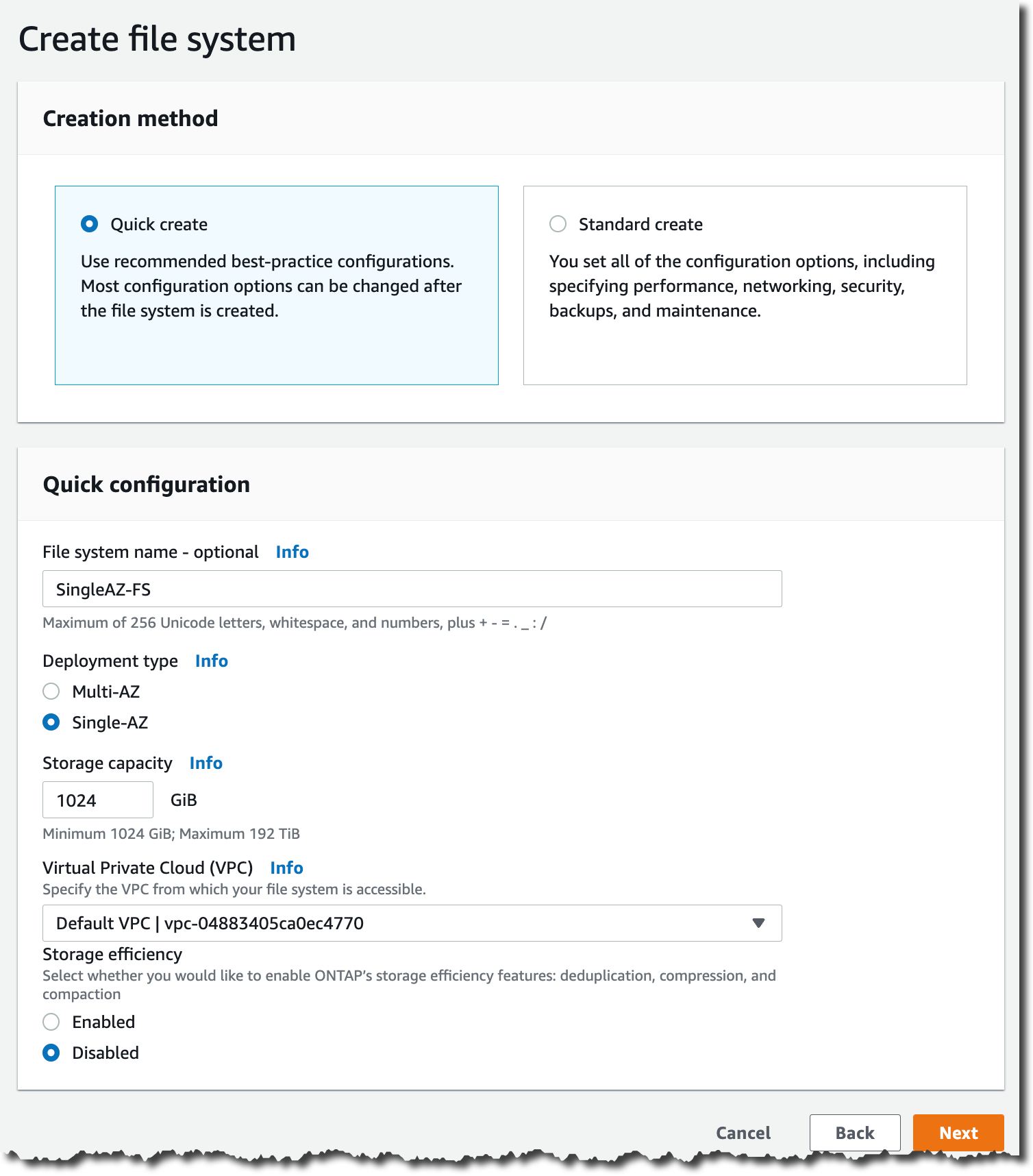 AWS Fargate now delivers faster scaling of applications – AWS Fargate is a serverless compute engine for containers that works with both Amazon Elastic Container Service (Amazon ECS) and Amazon Elastic Kubernetes Service (Amazon EKS). The team has made several improvements over the last year that enable you to scale applications up to 16X faster, making it easier to build and run applications at a larger scale on Fargate. Check out Nathan's blog post to learn more.
AWS AI & ML Scholarship Program opens applications for underrepresented and underserved students – You can now apply for the AWS AI & ML Scholarship Program that will launch this summer. The scholarship program aims to help underserved and underrepresented high school and college students learn foundational ML concepts to prepare them for careers in AI and ML. The program uses AWS DeepRacer Student to teach foundational ML concepts, offer hands-on learning, and track scholarship prerequisites. Check out Anastacia's blog post for more information and how to apply.
AWS App Runner launches AWS X-Ray support – AWS App Runner is a fully managed service that developers can use to quickly deploy containerized web applications and APIs at scale with little to no infrastructure experience. App Runner now supports tracing as part of its observability suite. You can trace your containerized applications in AWS X-Ray by instrumenting applications with the AWS Distro for OpenTelemetry (ADOT). Check out Yiming's blog post for more information.
For a full list of AWS announcements, be sure to keep an eye on the What's New at AWS page.
Other AWS News
Here are additional news and a blog post that caught my attention:
AWS Open-Source News and Updates – My colleague Ricardo Sueiras writes this weekly open-source newsletter in which he highlights new open-source projects, tools, and demos from the AWS Community. Read edition #108 here.
Scheduling Jupyter Notebooks with AWS Orbit Workbench – In this blog post, Olalekan Elesin, Head of Data Platform & Data Architect at HRS Group and AWS Machine Learning Hero, describes how the HRS Group is scheduling Jupyter Notebooks with AWS Orbit Workbench. AWS Orbit Workbench is an open-source framework that provides a single, unified experience for your data, analytics and machine learning projects. Check out Olalekan's blog post to learn more.
Upcoming AWS Events
Check your calendars and sign up for these AWS events:

The AWS Summit season is in full swing – The next AWS Summits are taking place in San Francisco (on April 20-21), London (on April 27), Madrid (on May 4-5) and Korea (online, on May 10-11). AWS Global Summits are free events that bring the cloud computing community together to connect, collaborate, and learn about AWS. Summits are held in major cities around the world. Besides in-person summits, we also offer a series of online summits across the regions. Find an AWS Summit near you, and get notified when registration opens in your area.
.NET Enterprise Developer Day EMEA – .NET Enterprise Developer Day EMEA 2022 is a free, one-day virtual conference providing enterprise developers with the most relevant information to swiftly and efficiently migrate and modernize their .NET applications and workloads on AWS. It takes place online on April 26. Attendees can also opt-in to attend the free, virtual DeveloperWeek Europe event, taking place April 27-28.

AWS Innovate – Data Edition Americas – AWS Innovate Online Conference – Data Edition is a free virtual event designed to inspire and empower you to make better decisions and innovate faster with your data. You learn about key concepts, business use cases, and best practices from AWS experts in over 30 technical and business sessions. This event takes place on May 11.
That's all for this week. Check back next Monday for another Week in Review!
– Antje
from AWS News Blog https://aws.amazon.com/blogs/aws/aws-week-in-review-april-18-2022/